I bought this recreational version of a Laser II after watching the video below. I have aspirations of doing some similar gunkhole crusing and maybe a WaterTribe event in a planing boat but after sailing it at my local club I was hooked and I decide to upgrade to the full racing version that comes with a symetrical spinnaker and trapeze. (yes I bought another boat)
This one has a very solid hull with foils that are in great shape. This one is from the mid 1980s. I have a set of older sails for it. One of the great things about this boat is that you can still buy a new main and jib from Intensity Sails online for $335.00 which is rediculously cheap for new sails on any racing boat. Hull and old suit of sails are offered at $1350. I would prefer to keep my trailer but if you need one to complete the sale then I will consider selling. I am putting it on WaterTribe for a few days before posting it elsewhere.
One of the shrouds is worn and will need replacing. I have a call into DuckworksBBS. Just waiting on them to return from the Texas 200 so I can get the right parts to make one. That is the only issue with this boat. It will likely be replaced before selling. Just putting it out for full disclosure.
https://www.youtube.com/watch?v=5KER2chyjPY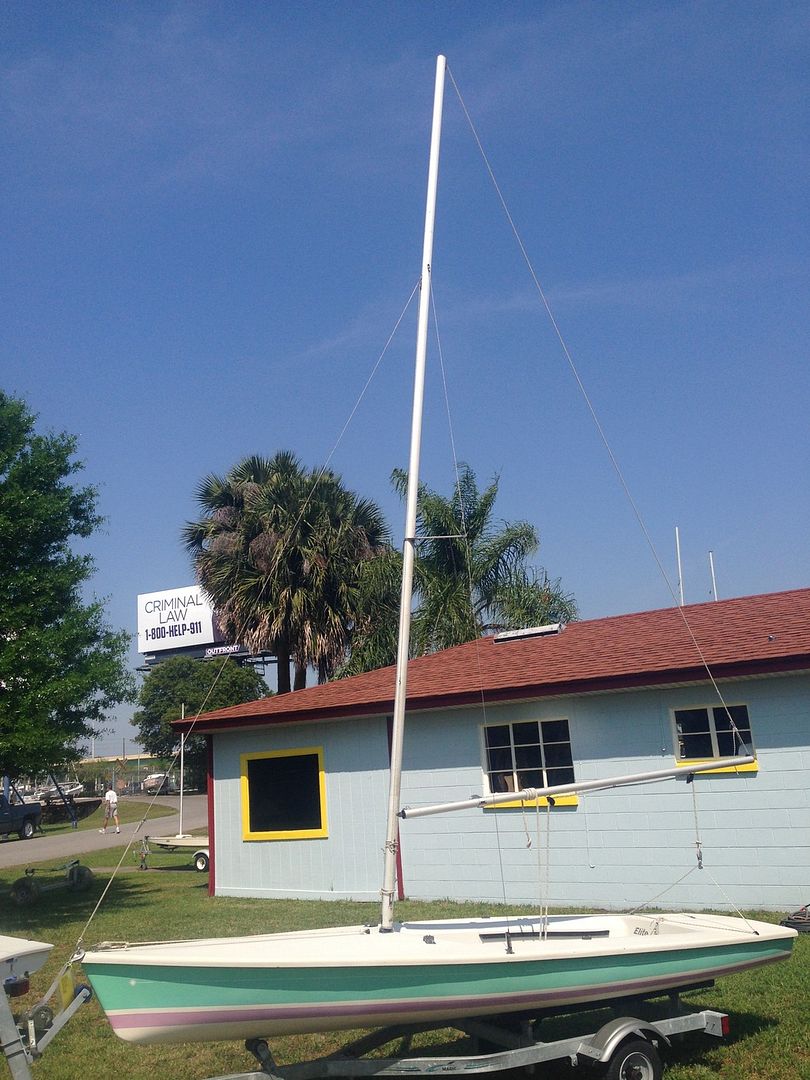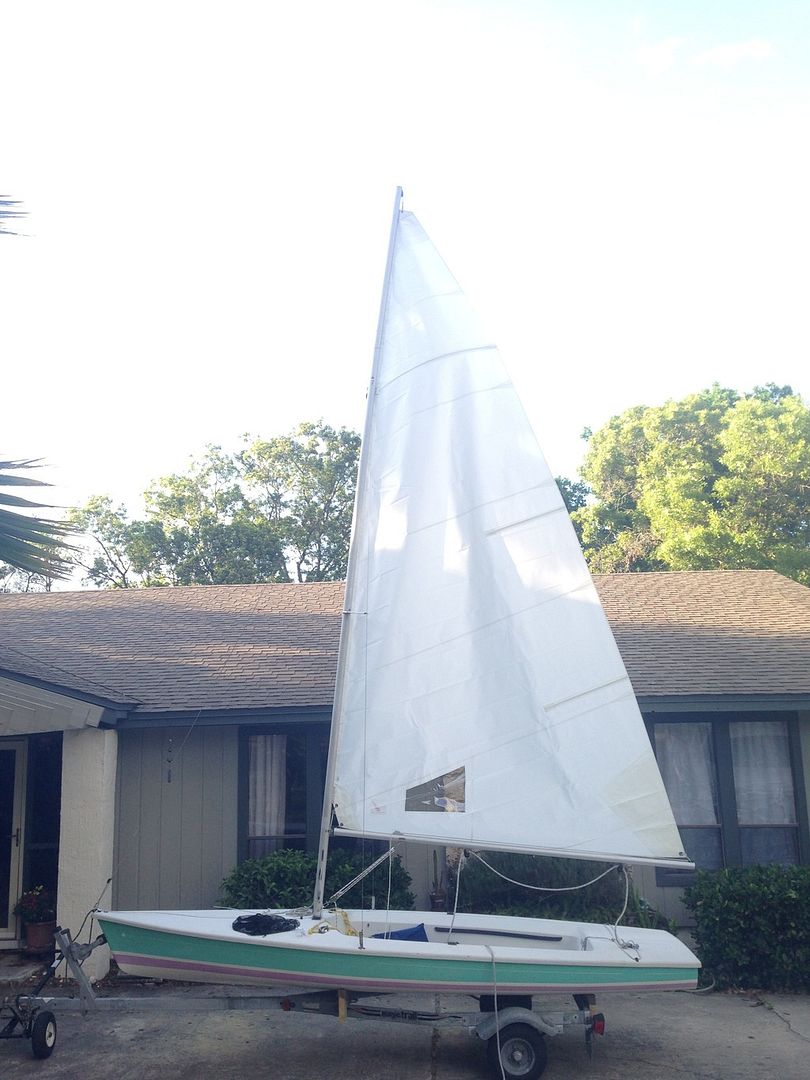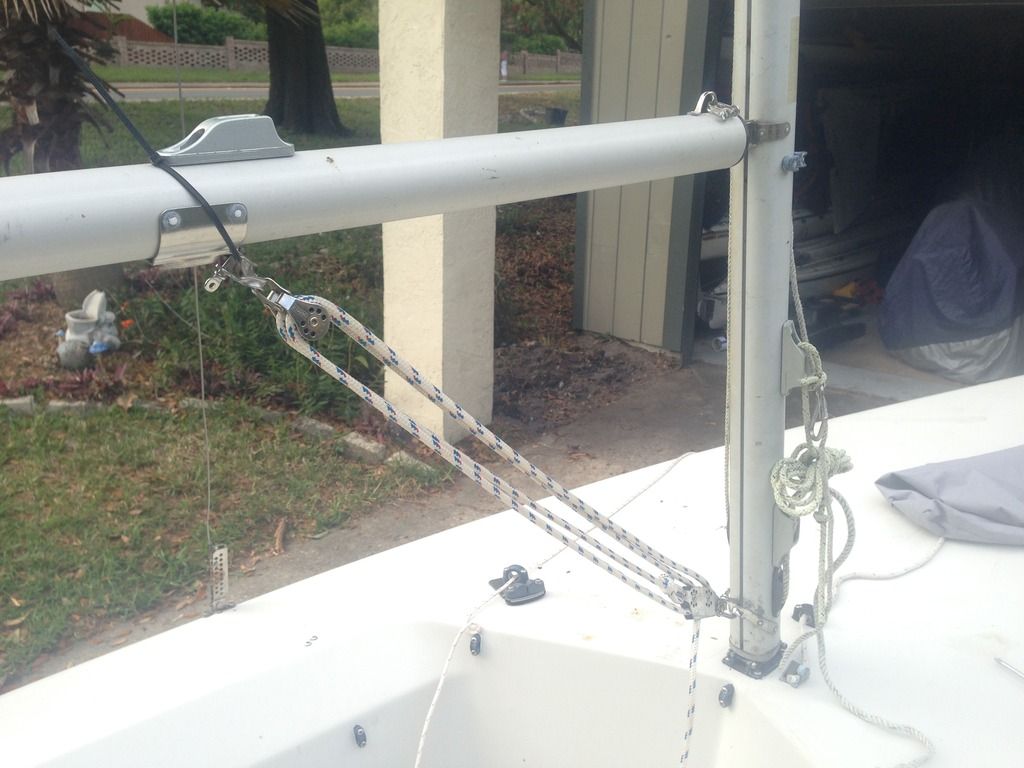 Call or email me if interested. tom@dyll.com or 782-1017 (area code is 407)