This is not a very WaterTribe oriented updated but its small boat sailing and its starting off with some boat repairs. Everyone can learn something from others repair jobs so I figured I would share.
So over the summer I have somehow gone on a small boat buying spree. First it was a great deal on a recreational version of a Laser 2. When I brough it out to my local sailing club I immediately hooked up with another Laser 2 sailer and got the opportunity to upgrade to full racing version of the Laser 2. Then a week later a MX-Ray was posted on Craigslist for $200. I had been looking for an asymetrical spinnaker for the first Laser 2 for a while. There are no used ones available. Its about $800 to buy a new one from a similar sized boat which was just a little less than I had in the whole rig so I kept looking around. Thats how I found the MX-Ray. I wanted a used kite but this one had a full boat attached and it was $200. Yep, to cheap to pass up. Turns out the only thing wrong with it was a cracked mast where it joined the two sections. Not bad at all.
Here is a picture of another MX-Ray on the water for reference.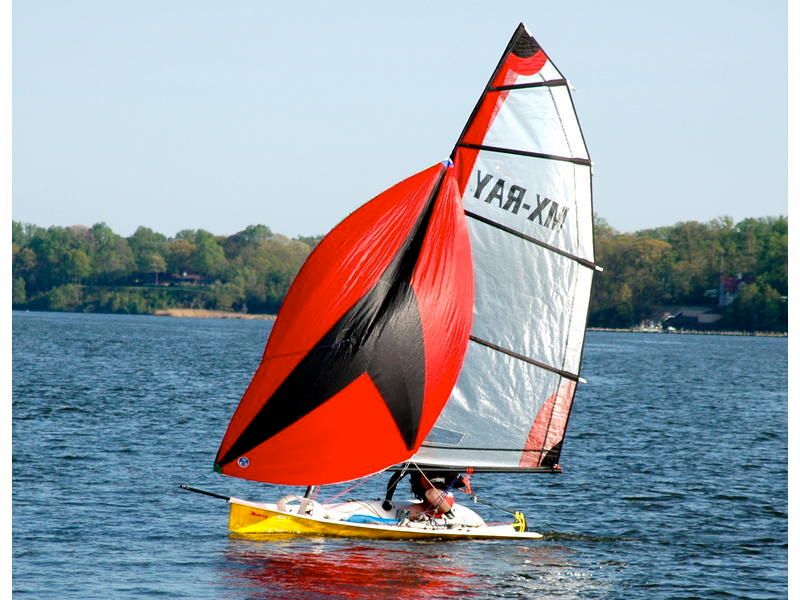 Here is the cheesy original marketing video showing how fun and fast the boat can be.
The boat has some fans who apprecite it for its speed and fun factor but gennerally serious racers are pretty harsh on the boat for its overall sailing abilities. It was the very first single handed sailboat with an asymetrical spinnaker. That was a radical concept and ahead of its time. Others soon copied and improved on the idea like the RS-100 and Musto Skiff. I am expecting it to be a challenging boat to sail and hope it performs well enough to be enjoyable so I will hold my opinion on the MX-Ray until I get it out on the water a few times.
This is my mast.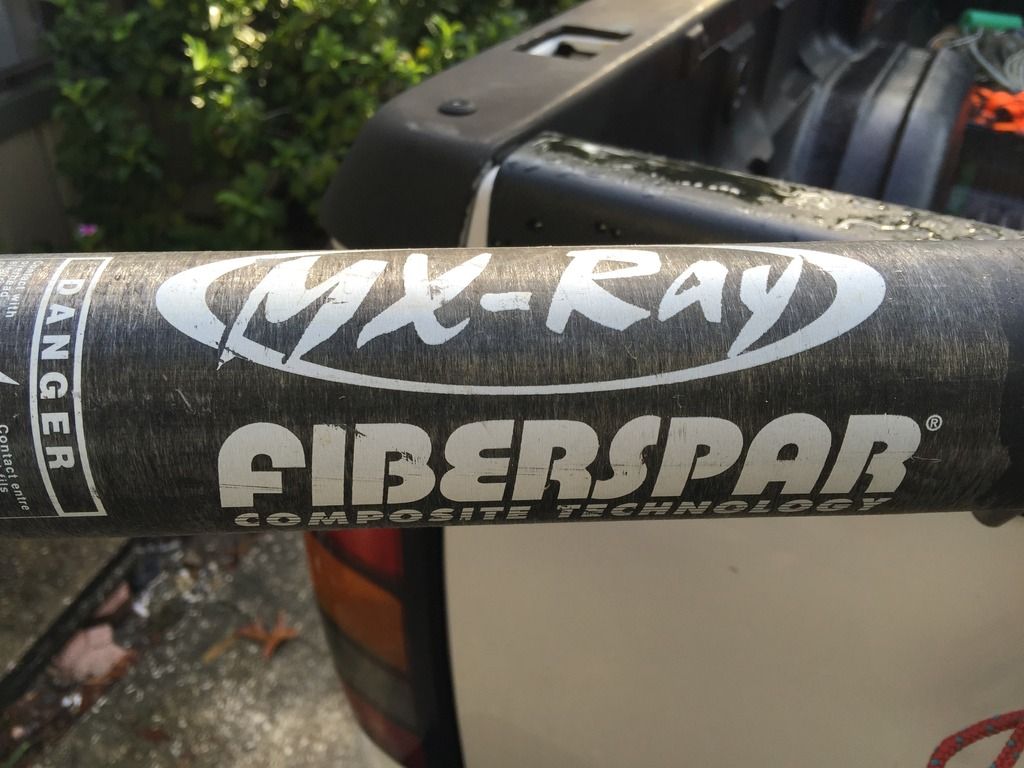 Here is the damage I am dealing with. Several splits where the two piece masts joins together. This is the base section.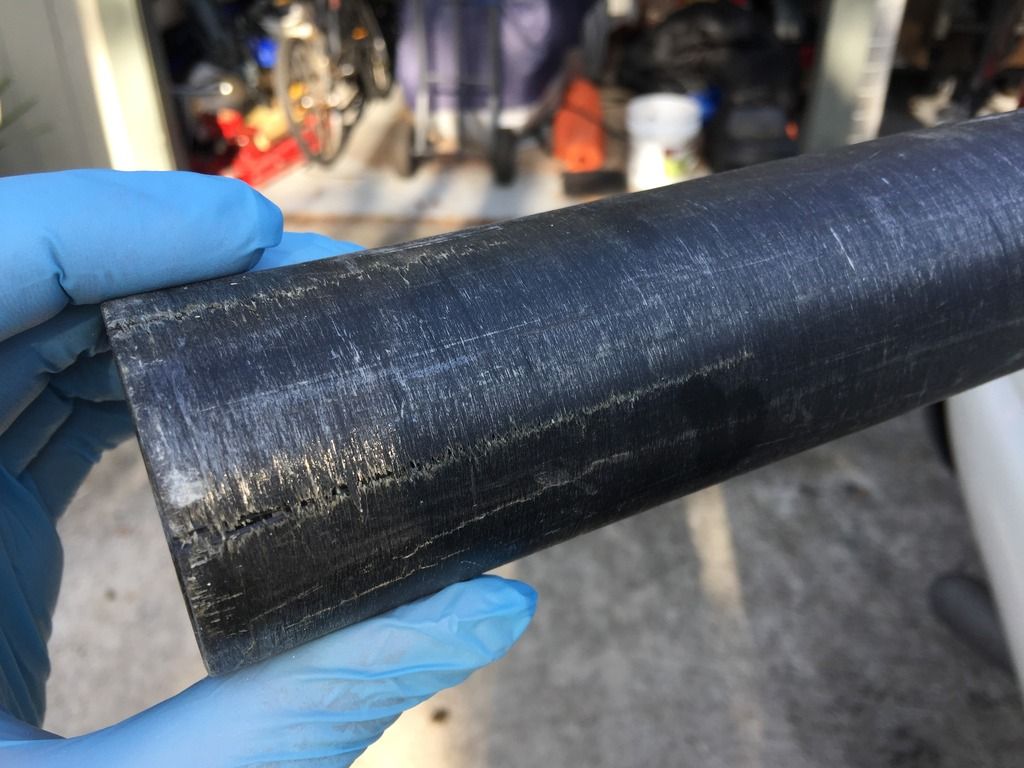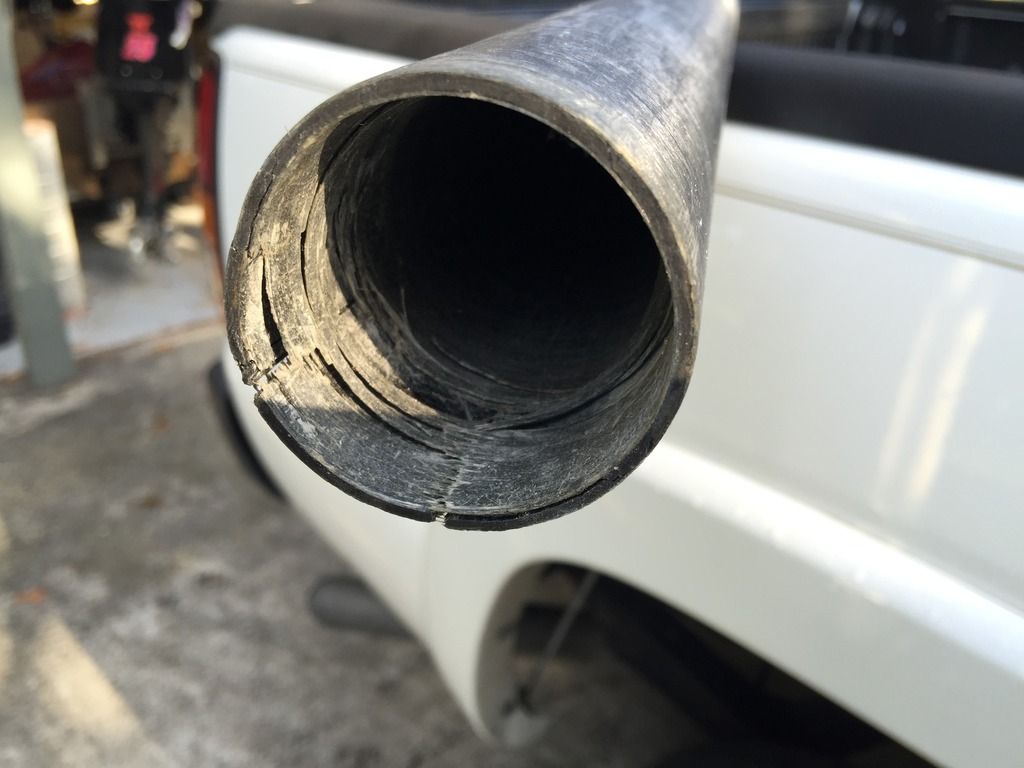 Upper section of the mast. Smaller amount of damage to the ferrule.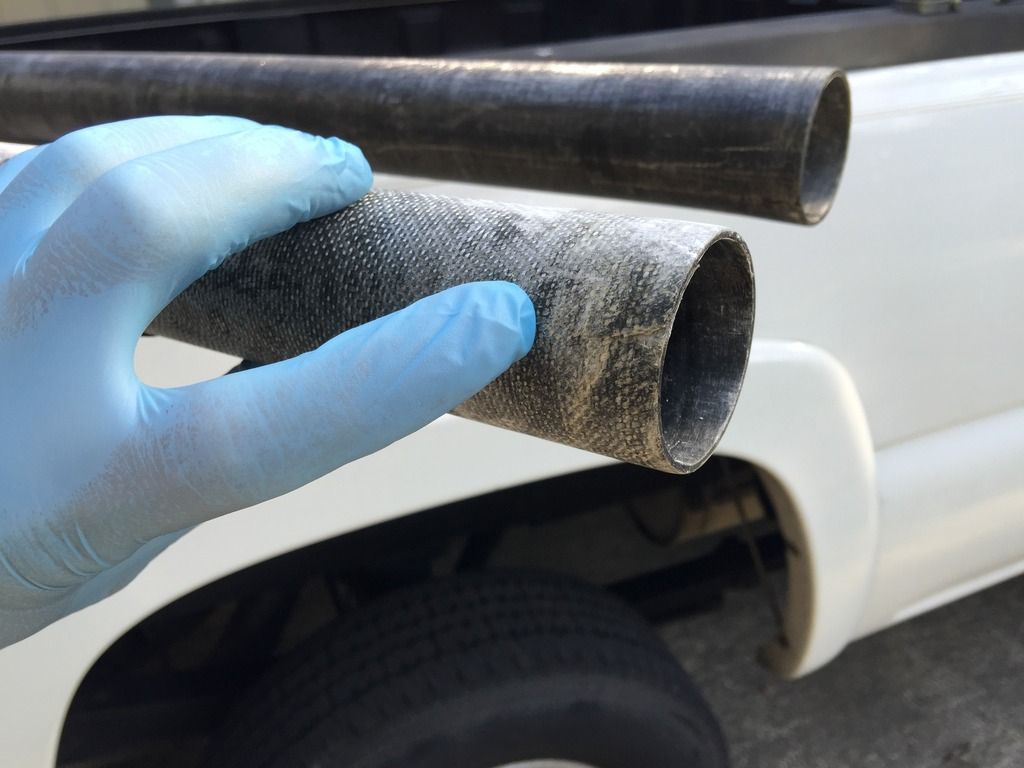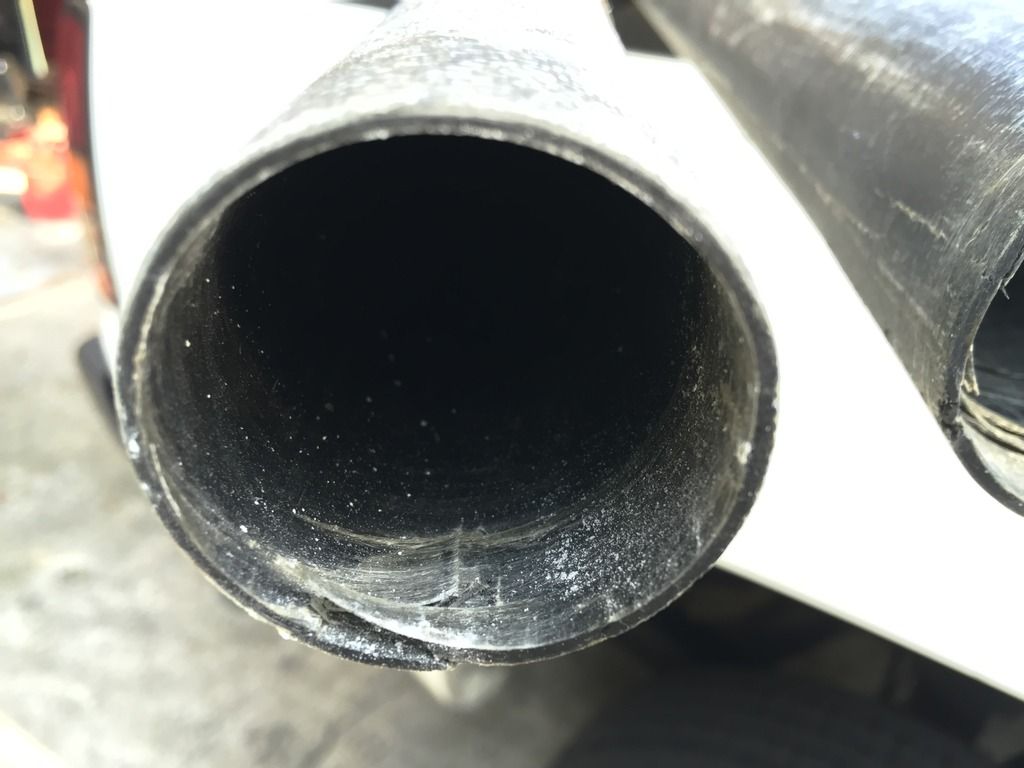 My plan is to add an additional internal ferrule while repairing and extending the length of the original one. Here is a pic showing how that would work. I will make the ferrule out of carbon fiber and place it where I have the PVC.
The lower section of the mast already has additional carbon wraps where the boom attaches. I am planning to use a carbon sleeve to strengthen it where the mast is damaged.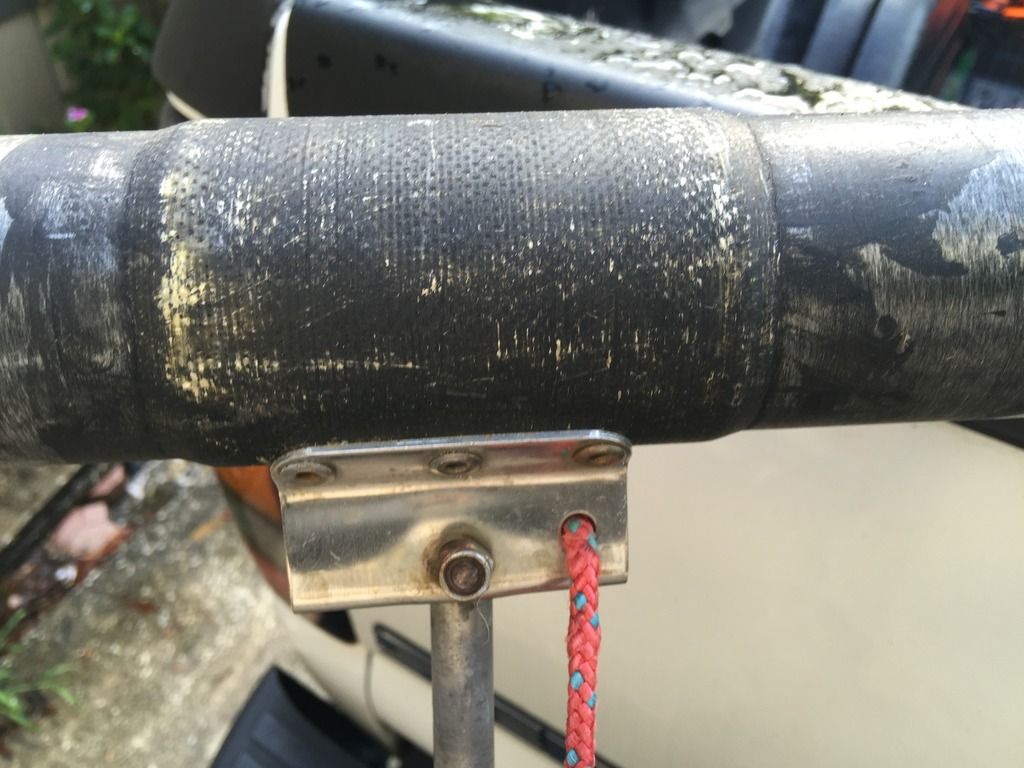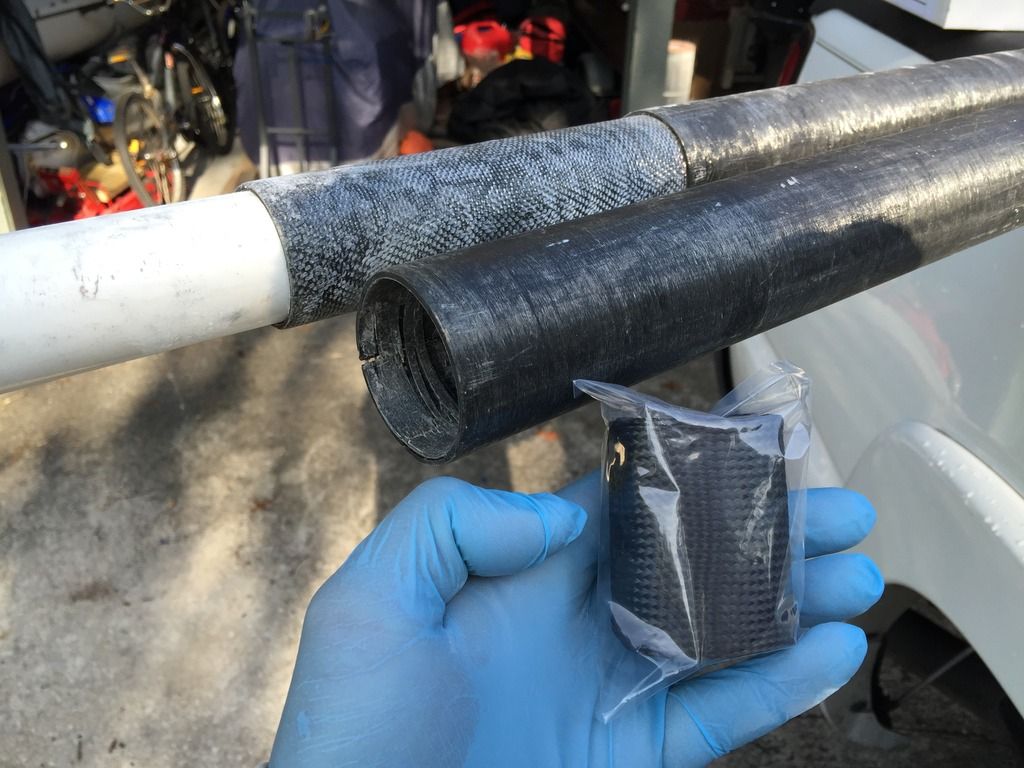 Here is what I found that was somewhat applicable to my mast repair. Neither of them deal with fixing the joint on a two piece mast so I will be doing many things different.
These are my outstanding items.
1. Still need to come up with a plan to build the additional ferrule.
2. What is the right way to sand down the existing mast where its damaged and reinforce that section.
3. How thick can I make the lower section reinfocement without it getting to bulky.
Going to get to work soon!