Its been a while since I did a blog update. Been a busy couple months at work. But now its derby season for the Everglades Challenge so regardless of how much work needs to be done I am trying to maintain a training schedule. First week I did as much on and off the water SPOT days as possible but after a week of that I determined that the workouts were not as difficult as I would like. I need to hit the pool, the rowing machine and run without a load to be happy. So that means quite a few of my derby points are going to be the 4.0 max for working out without a SPOT. Thats cool by me. I need to have some balance in my life. Trying to win the Derby wouldn't have allowed me to do that.
Last week my max points SPOT workout was sailing the Kruger Dreamcatcher on Lake Monroe. They do a Wednesday night rum race. Its about a 3 mile course. I sailed before, during and after the race earning earned 12 points. That was fun plus it was 100% sailing time. Today I went out to the Ocala Sailing Club's Lake Weir Regatta. The event is a 10 mile race around the perimeter of the lake. Each time I do these events the goal is to pace myself against sailboat racers. How am I doing upwind, downwind, reaching. All that good stuff. Unfortunately today didn't have much wind to try and figure these things out. Before hitting the first mark it was looking like the regatta was going to be a 0 – 2 knot snooze fest. Given my self diagnosed A.D.D. I decided racing at ludicrously slow speeds wouldn't result in much useful information for the EC. A veteran Watertriber once mentioned that if sailing was slower than 4 knots then he would paddle too. I figured that today was as good as any to try this strategy.
The regatta had a staggered start. Except for a couple of big catamarans who really had to wait, the rest of the fleet was 1/4 – 1/2 mile ahead of me. The Kruger Cruiser with its twin masted BSD sail configuration was no match for racing sloops in light air. About 1/2 way to the first mark I broke out my ZRE paddle and began to paddle/sail. It was effective. I was pointing better and going considerably faster. Before the 3rd mark I had passed a small cat and a Harpoon. By the 7th mark I had passed another Harpoon, a Precision 23 and very very cool 1938 International 110. The wind continued to vary from 0 – 5 knots all day and I knocked off the rest of the fleet. All of them. Including the MC Scows and a Nacra 6.0. By the end of the race I finished a good 1/2 hour ahead of the next fastest sailboat. It was a very educational experience. Paddle/sailing is very effective strategy.
Today's Derby Entry.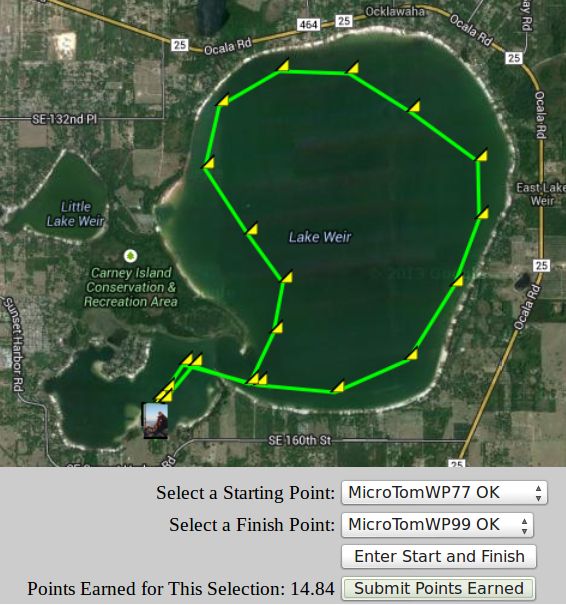 Brent and Mary Anne in their 1938 International 110, Got Wood. In the car world this would be a restomod. Awesome mix of old and new.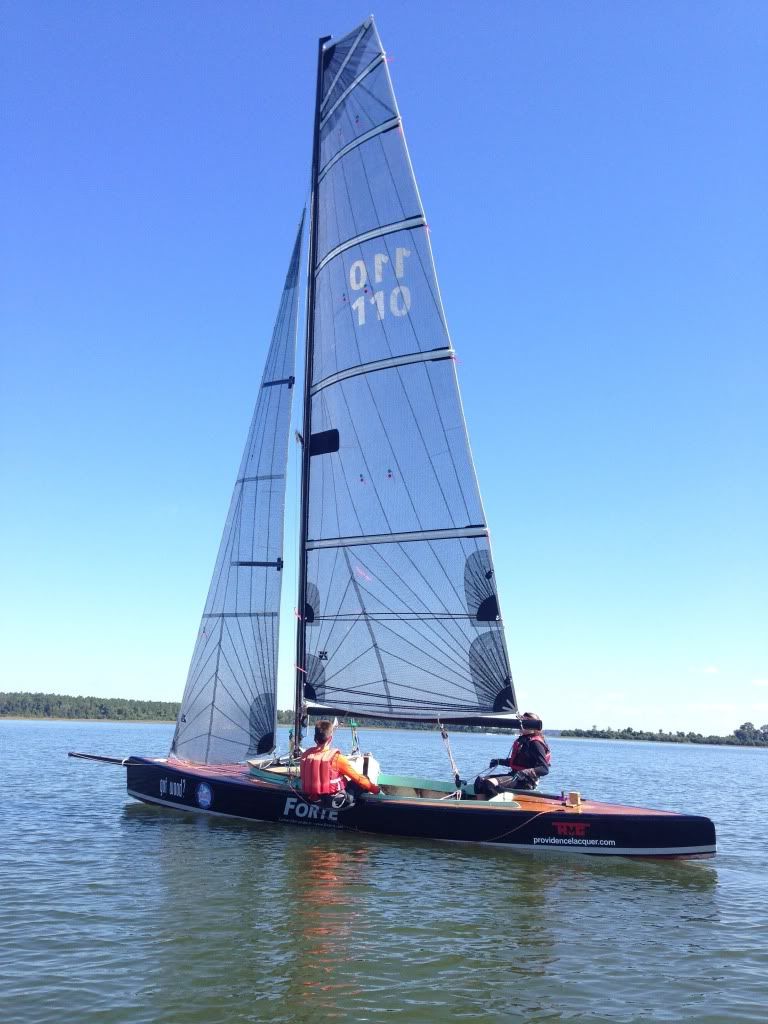 Lake Ocala Sailing Club has an active Harpoon fleet.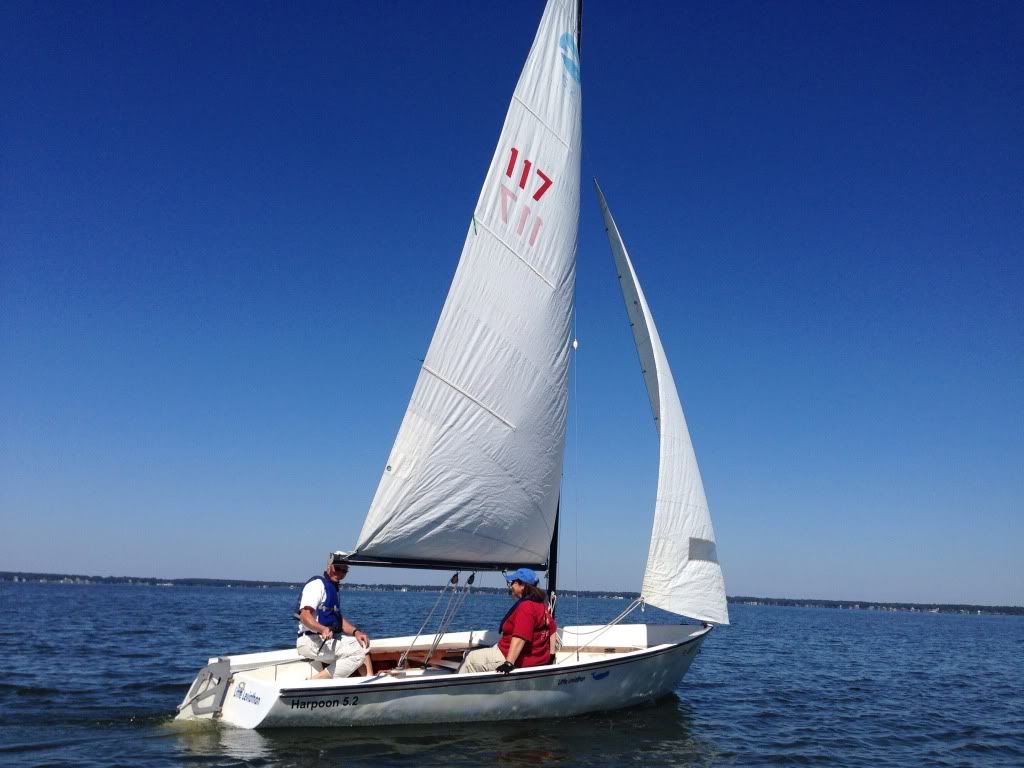 MC Scow working in light air. These are fast boats. I am a little suprised someone hasn't used this platform to build an EC boat yet. There are a lot of appealing design elements if you look past that square bow.