Yesterday on Facebook Danito posted he was going for a night paddle. I have been following his training for the EC through Watertribe and Facebook for a while. He lives not to far from me and paddles the Winter Haven chain of lakes. I have always wanted to get down there and give it a try and things just happened to work out this time.
Weather was perfect. Low 60s dropping into the high 50s. Little to no breeze. Just right to keep you moving at nice pace to stay warm. I arrived as dusk was slowly turning into night. I met Danito at the Lake Summit boat ramp. He was ready with his boat by the water. I hustled to get my boat out of the truck, turn on my SPOT, send an OK, and load up. Although the SPOT Tracker doesn't show it to well we followed the shoreline in a counter clockwise path from Lake Summit to Lake Eloise and Lake Winterset. Total paddle was somewhere just shy of 10 statute miles (fresh water ;-).
I really enjoyed the perfect weather for a night paddle. The Winter Haven area is not too populated so that the night sky and stars are washed out. I enjoyed looking up at the moon and stars while we had the entire chain of lakes to ourselves. Lots of time was spent chatting about all things paddling, sailing & Watertribe. We finished up in about 3 hours maintaining a 3.5 mph pace (fresh water ;-). Plans have been made to do it again soon.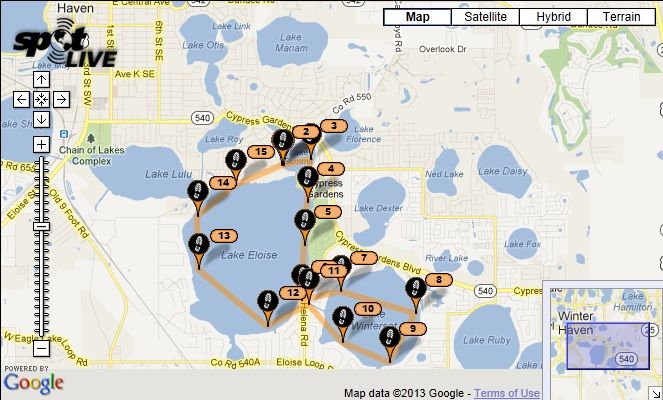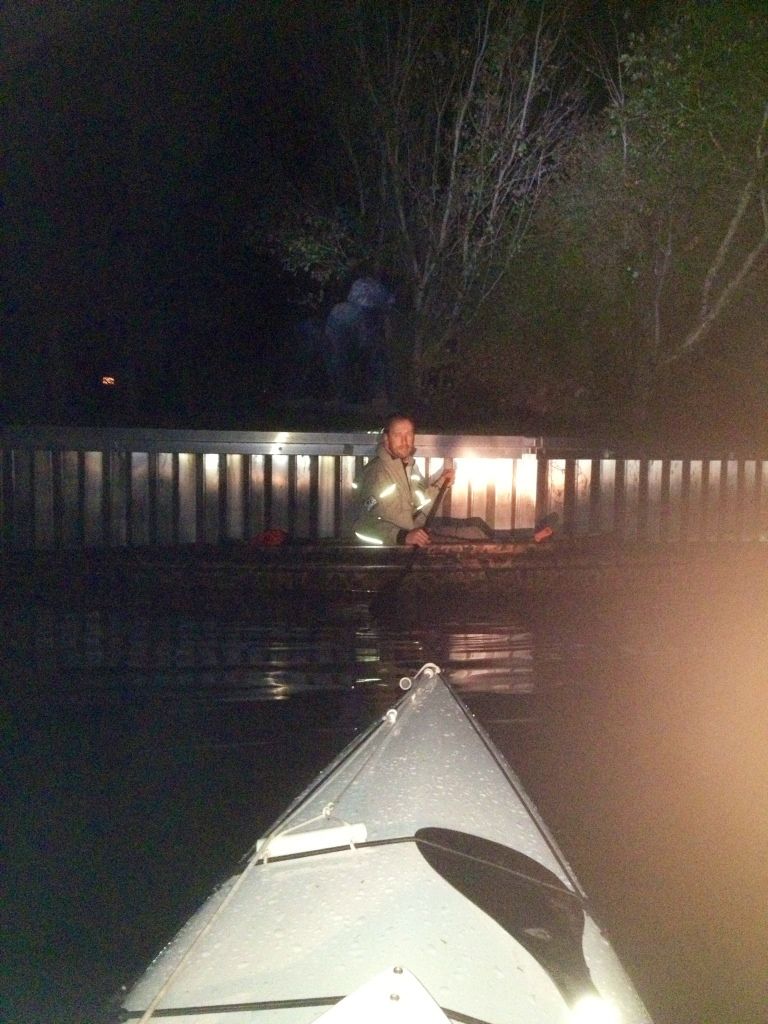 Ape statue at end of canal near Legoland on Lake Eloise