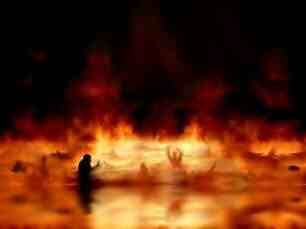 Every year in Aug/Sept I organize an overnighter for my kayak club (Carolina Kayak Club) called the CKC Vacation to Hell. It is named after the old Immersion Research's annual paddling contest of the dame name. I don't think IR does these events anymore, but I continue them as part of my NCC training, and for any club members who are interested in the training too. The "Hell" part for us is the summer heat, bugs, distances paddled, and, I don't even look at the tide tables when picking the dates (it doesn't really matter, its hell after all). I always include some part of the NCC course.
This year we plan to leave from Oriental Saturday Sept 8th, on the Northern side of the Neuse River across from the Harlowe Canal. We'll cross the Neuse, paddle down the Harlowe, cross the Newport River, and paddle towards Beaufort Inlet. We'll camp on Shakelford Banks (a beautiful sandy barrier island) just inside the Inlet. Sun morning we'll return paddling up the ICW back to Oriental.
We'll average 28 miles per day (most of us have a 4hr drive each day as well). This trip is not a race, but a group adventure. Group etiquette demands that we all stay and work together, fast or slow, to get the job done. I expect speed averages of 3.5 mph, for folks to be well practiced in self and assisted rescues, and with a full complement of safety gear (thought SPOTS and PLBs not required for all participants).
If you are in the area, and planning for the NCC, you're welcome to join us, just send me an email.
Dawn (SandyBottom)