After watching everyone have such a good time and cool adventures in their Kruger canoes I decided that I needed to experience it for myself. The Sea Wind is what I really wanted but I settled for the older Sawyer Loon when one came up for sale at a price I could afford on Craigslist last week. Its a little lower volume boat and a lighter build. I believe its the first model made in the Kruger family. This one is from 1987 and has had lots of use. It could use a little TLC in a few places but structurally its sea worthy.
Any paddlers in the central Florida area who want to get out on the water please contact me for some trips. My local river is the Wekiva. The St. Johns, Mosquito Lagoon, Indian River Lagoon are all places I regularly go. I would also be up for other rivers too. 10k Islands, ENP and Florida Bay are on the list of trips I want to do as well.
I had to drive pretty far north to get the boat. Here is a rest stop in North Carolina
Some Delamination where wooden hangars for the seats were installed by the previous owner. These will have to be replaced.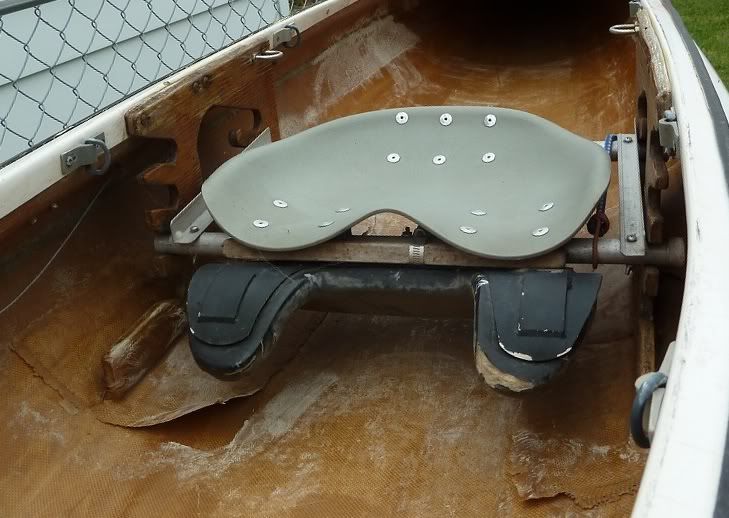 Old wooden seat hanger. Measuring it so I can put in new kevlar ones.
Rough bottom but strait and solid. All of the deep scratches probably add quite a bit of drag. Might have to clean it up a little but all in all very solid.