Hello WaterTribers,
I was at a marine surplus store today and they have two PLBs for sale. They both appear to be new or almost so.
Unit 1 $195, looks to be in excellent shape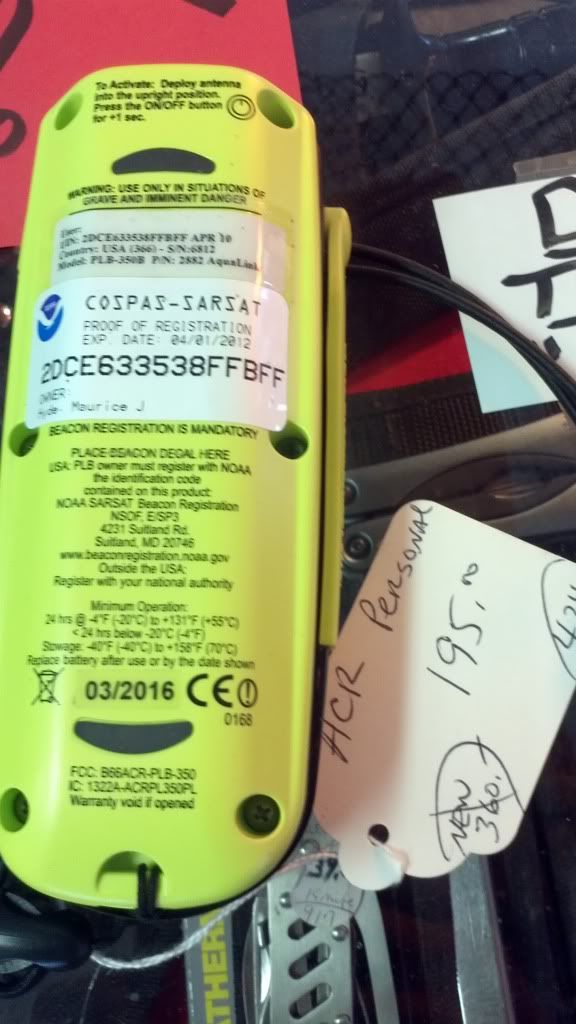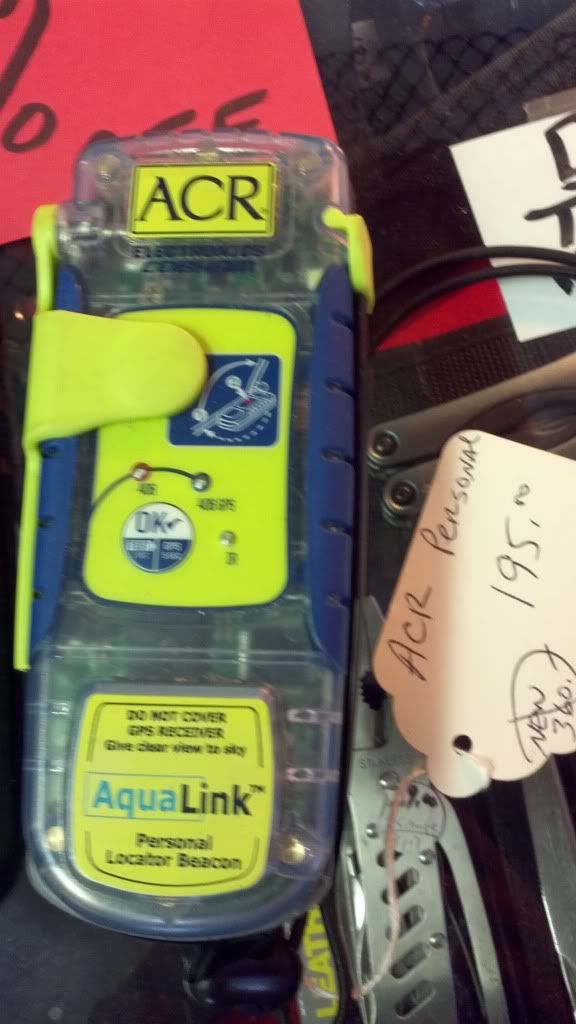 Unit 2 $175 looks to be in decent shape, slightly older
If you have an interest in these, I will happily pick up and ship them to you. You pay purchase price, sales tax (7% here), and shipping (flat rate for $6). I would recommend checking the numbers with ARC and sending it in for a new battery...
cheers,
j