Fred has been found!! But not yet returned...
Almost one year ago Coastie and I launched from Fort Desoto Beach for the 2013 Everglades Challenge donning a plastic pink flamingo mounted to our spinnaker pole. Within the first hour our spinnaker luffed wildly and suddenly we had a "Mascot Malfunction." The plastic flamingo took an unplanned swim in the drink - - right in the middle of the Tampa Bay shipping channel. This was a very disheartening start to an EC after what we felt was a superb launch from the beach.
We purchased the flamingo during a vacation in 2012 sailing from Gilberts Resort in Key Largo all the way to Key West over the course of 10 days. We sailed a leisurely 30 miles a day and stopped at several different keys along the way. The conditions were perfect for sailing, it was a great trip. At the end of our voyage we purchased the pink flamingo in Marathon and jokingly named him "Fred" after a notorious rooster that resides at the Schooner Warf in Key West. Immediately, we knew Fred had to be mounted on the spinnaker pole of Miss Marie. Yet, sadly poor Fred was lost during our 2013 EC adventure.
But! LAST NIGHT I was watching YouTube videos of the 2013 EC and the Water Tribers (WeedWarrior & Machete) in the video below reveal they found a flamingo during the 2013 Everglades Challenge. Unbelievable!!!! I couldnt believe what I was watching. We thought our mascot/buddy was long lost! What are the chances we would stumble upon this video almost a year later - - less than 10 days before our next EC! The discovery occurs at exactly 6:05 during the video below; print screens from clip are also shown.
Hopefully by posting on the forum the skipper and crew will see the pictures below (with our boat in the background) showing how we traveled to Marathon, FL and hand-picked Fred from a litter of other purebred pink flamingos and understand the love that was lost and the need to be returned for another EC adventure.
It would make for quite a story if we could have Fred returned to us before this year's EC. Hopefully we can get a hold of WeedWarrior & Machete....
Youtube video link ---> <font color="#1155cc">http://youtu.be/DxhwUz1zuU8
Picture of Weedwarrior & Machete with Fred aboard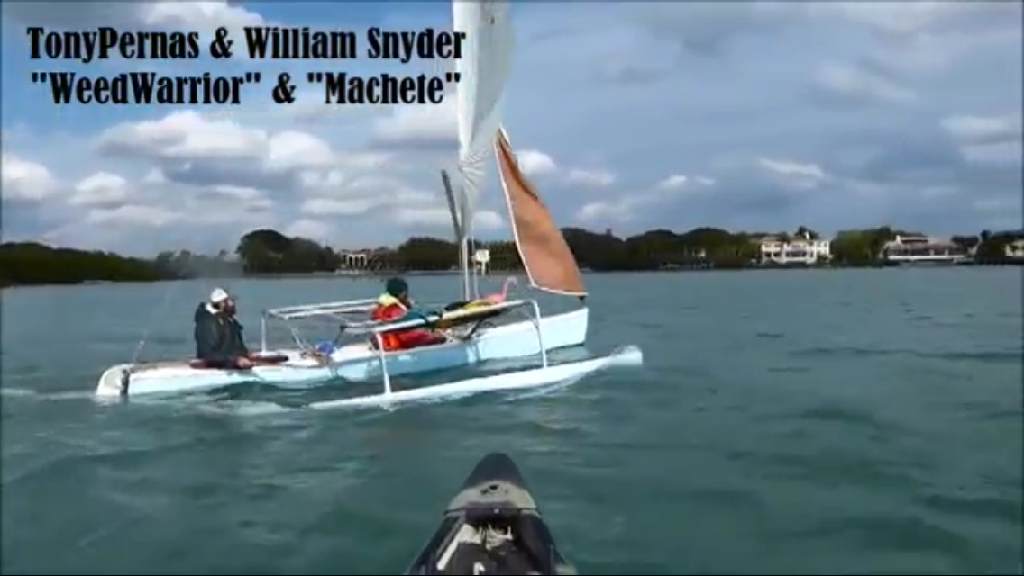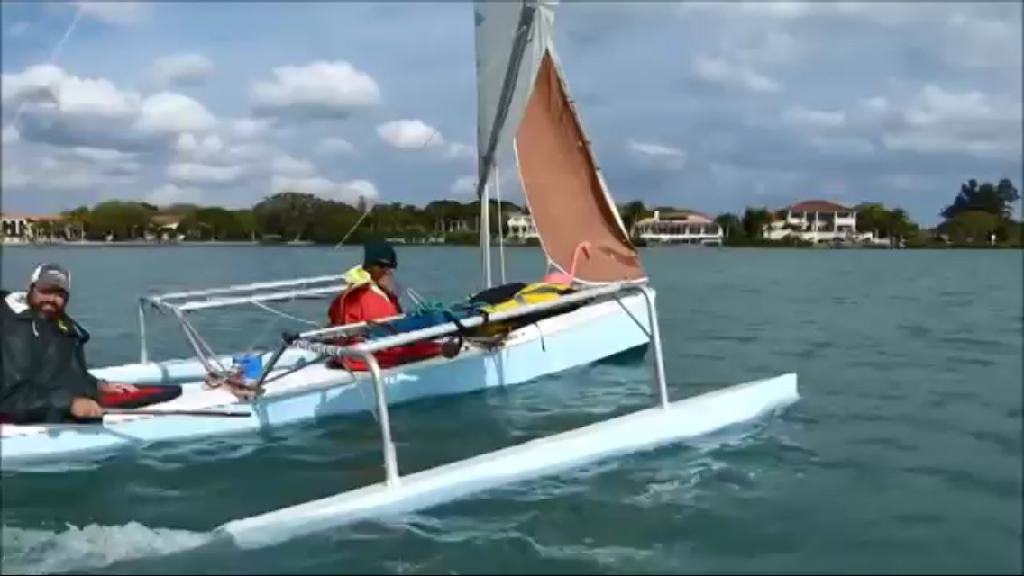 Fred!!!!!!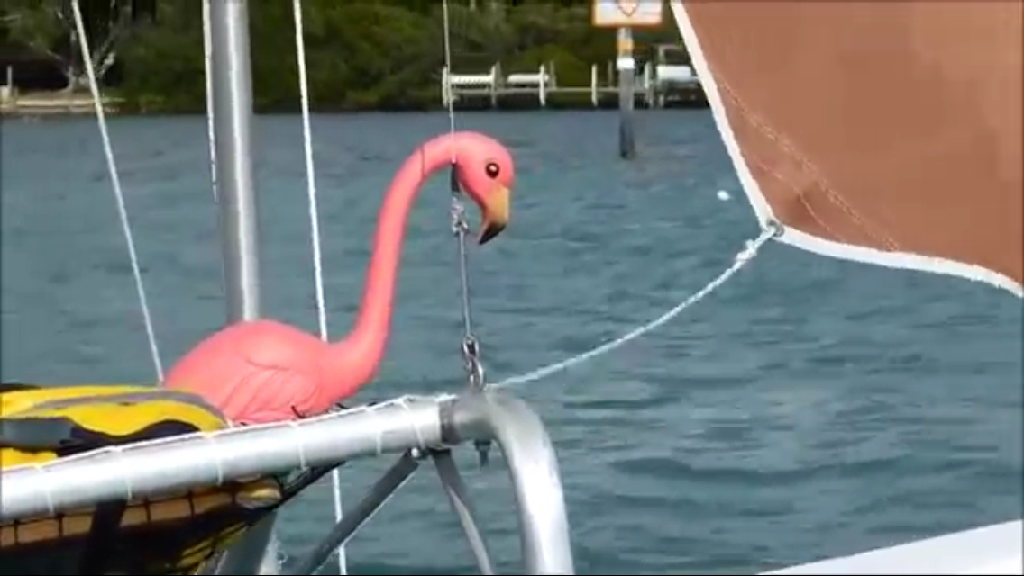 Fred, being hand-picked in Marathon, FL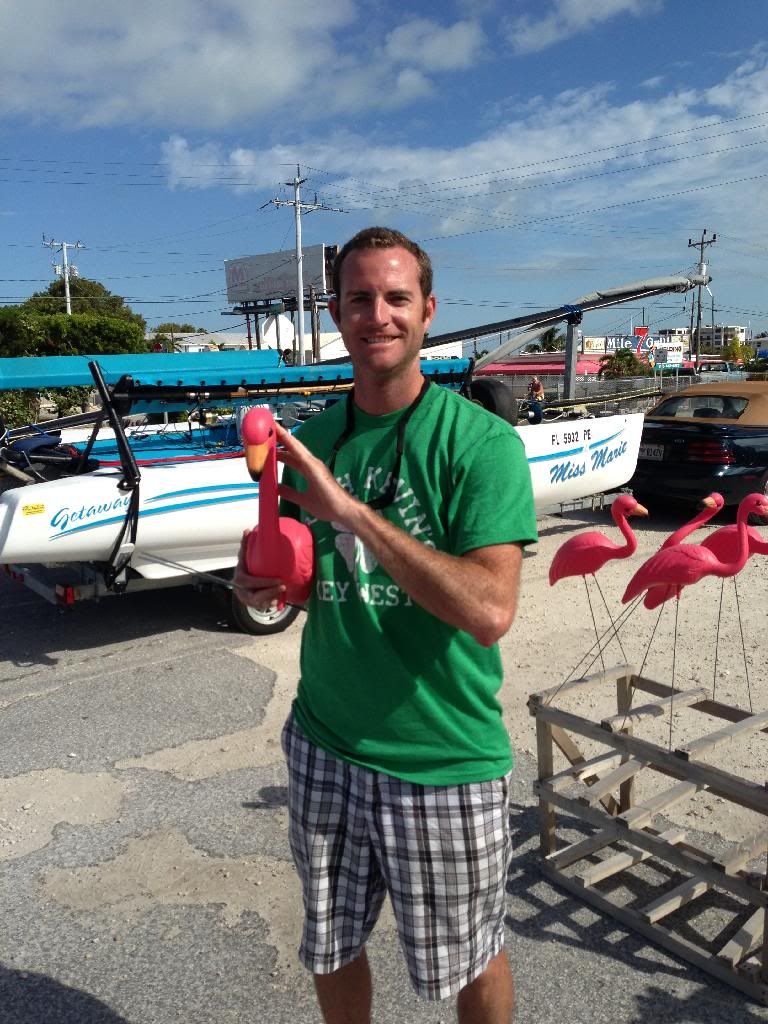 Fred, mounted on our spinnaker pole at the start of the Everglades Challenge 2013.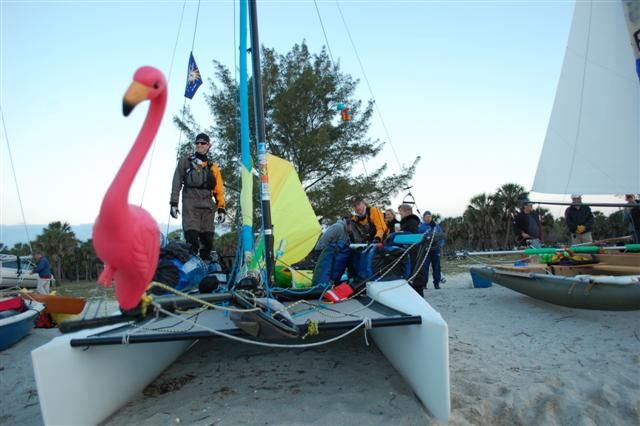 FRED, WE MISS YOU BUDDY!!!