Lots of distributed discussion on this topic... lets gather it together here and make this a "sticky" thread.
I never get crazy sized pictures, they always end up nice an small and perfectly sized to the thread frame, no matter what the size or source of the original.
This is how I do it.
If posting my own content, I first upload to Photobucket. Its free and offers lots of storage. Photobucket makes this super easy.
Once your picture is uploaded to Photobucket, click the pictures and you will see "SHARE LINKS" on the right side. Click the one labled "IMG" it will automatically copy the link to your clipboard.
Now on the WT forum, in the post box, simply paste the link (CTRL - V for PC, CMD - V for Mac)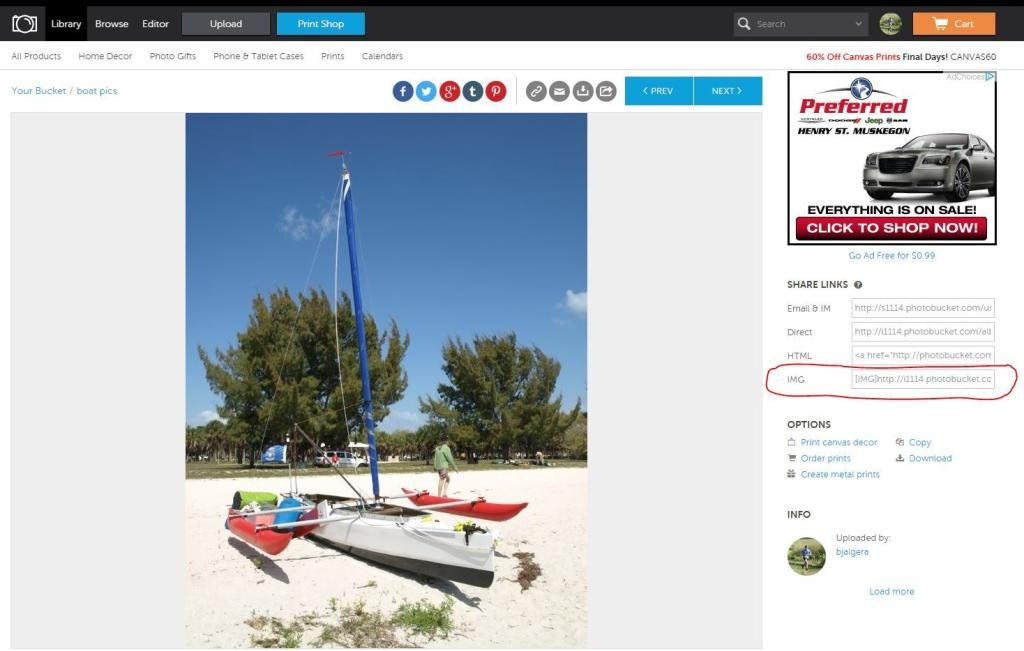 In the post box you will see something that looks like this: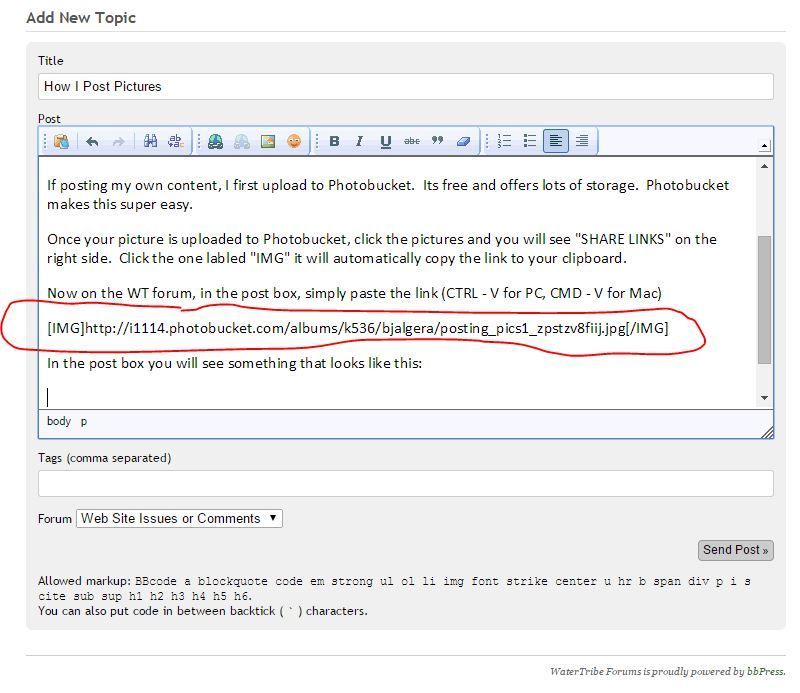 Finish typing your post then click "Send Post>"