I read with interest one of Chief's posts, advising everyone to remember to bring sunblock even though it may be cold.
Just a "grin" reminder on proper prior planning. On New Year's day, I went for a training paddle around Key Biscayne. Wore an old flight suit and big hat for sun protection. Lathered SPF 50 generously on face and hands. What's wrong with this picture?
And the unintended consequence is....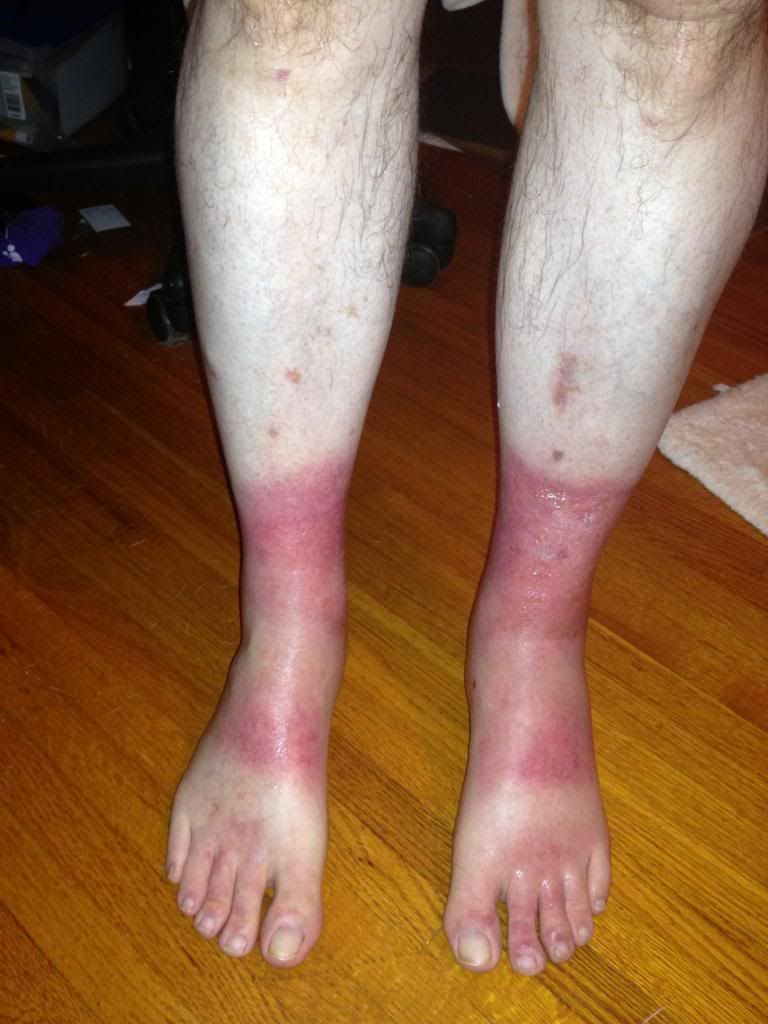 OUCH! Don't forget those Dogs!!!